Buying Contacts
How to buy contact lenses online: Tips for smart shopping
Buying contact lenses online can be very convenient: it takes just a few clicks of your mouse or taps on the screen of your tablet or phone. But before you buy contacts online, consider whether it's really the best option for you.
Your eye doctor, optical stores and large warehouse-style retailers like Costco and Sam's Club also sell contact lenses. Is one of these a better option? To find out, read "Where's the Best Place to Buy Contact Lenses?"
If you're planning to buy contacts online, the first thing to know is that there are dozens of Internet contact lens sellers. But they are not all created equal.
Some brick-and-mortar brands sell contacts online, such as Walmart and LensCrafters. But online-only stores can be harder to evaluate: They range from robust businesses like Coastal.com and 1-800 Contacts to back-room operations with no full-time staff.
Although smaller operators may post attractive prices on their websites, they might not offer the service and selection you're looking for.
Some have little or no inventory and may buy lenses from the manufacturer only after you place an order.
Using Online Contact Lens Shopping Sites
You can compare online prices for contact lenses by using general price-comparison websites (such as PriceGrabber and Shopping.com) or lens-specific websites (do a search for "compare contact lens prices"). Entering a brand name will pull up listings with prices, as well as links to sellers.
The downsides: Many places that sell contacts online might not be included, and listings may not reflect recent price changes, specials, rebates or availability. Also, the per-box prices listed may factor in high-volume discounts (such as for a year's supply of lenses). If you are ordering only a three-month supply, you may have to pay a higher per-box price than what's shown on the price-comparison site.
Comparing prices for contact lenses online can be difficult, because sometimes prices include rebates, and sometimes they don't. Also, include shipping costs in your calculations, as these can vary significantly among online contact lens vendors.
An advantage of price-comparison websites is that they may introduce you to contact lens sellers that you wouldn't otherwise have found. Plus — and this is a big benefit — they often include user reviews to help you evaluate unfamiliar sellers.
Comparing Places To Buy Contacts Online
When evaluating online contact lens sellers, size matters, for two reasons:
Large contact lens sellers generally have more lenses in stock, so they may be better able to ship your lenses quickly. Some of the larger online sellers have millions of lenses in stock.
Large contact lens sellers may be more stable companies. You want to be sure that the company you buy from will be in business tomorrow, in case you need to return or exchange a product or you have difficulty with a credit card transaction.
The company you choose to buy your replacement contact lenses from doesn't have to be huge. You just want to make sure you're not doing business with a basement operation.
And bear in mind that if you have an unusual contact lens prescription, even a high-volume seller may not stock your particular lenses. Since contact lenses come in thousands of combinations of power, curvature and diameter, no company can stock every prescription.
Put any company you're thinking of ordering from to this test:
Do they accept telephone orders? This is an indicator of a true "mail order" company (think L.L. Bean and Lands' End) and not just one person with a website.
Will my order ship ASAP? Smaller, low-volume companies may stock only the most common prescriptions. If they have to obtain your lenses after you order them, delivery time may be longer than you expect. During the ordering process, a seller worth doing business with should tell you if the product is in stock and give you a ship date. (Important note: In the U.S., an online or mail-order seller must, by law, contact your (ECP) to verify your prescription. The law says your ECP's office has eight business hours to respond. If your ECP does not respond within eight hours, it is assumed that the prescription is valid and the company may ship the lenses without verification. But this legal requirement may delay the shipping of your lenses by a day or two.)
Do I trust this company with my credit card information? There is always some risk in buying from companies you have no experience with or have never heard of. Thoroughly research any company you are considering buying from with shopping websites that provide satisfaction ratings and verbatim user reviews. The Better Business Bureau  is another useful resource, which tracks complaints against a company and how they were resolved.
Is customer service readily available? If there's a problem with the contacts you buy online, it's nice to know that you can easily get immediate attention. A reputable seller should provide a toll-free phone number and a website contact form. Even if you order online, try the phone number: if you get an answering machine, it's likely a back-room operation.
What's the return policy? If you buy a year's supply of lenses and your prescription changes, make sure the company will accept the unopened boxes for credit. Also, ask the company what happens if your shipment is damaged in transit.
Does the site have an "About Us" page? It should provide credible information about the company, its people and its history, and not just a vague statement about how they want to serve you with a vast selection and terrific service.
Is the ordering process secure? When you reach a page to enter personal information, check the URL of the page at the top of your browser. It should begin with "https://" rather than "http://" if the page is secure. Also, a padlock icon — locked, not open — should appear in the status bar or elsewhere in the browser when you are visiting a secure page.
Where To Buy Colored Contacts Online
Buying color contacts is no different from purchasing clear contact lenses, and you should be just as particular about where you buy colored contacts online.
Even if you have perfect vision and you want theatrical or special-effect contacts with no corrective power to simply alter the appearance of your eyes, these lenses — just like contact lenses that correct vision problems — are considered medical devices by the
Comparing Online Prices
After evaluating online contact lens sellers for trustworthiness and customer service, you'll want to make sure you pay the right price for your lenses. When comparing prices:
Compare the total cost, including shipping and handling fees. You may have to add products to a shopping cart, and then click to the "checkout" page, to do this.
Try pricing larger quantities (such as eight boxes instead of two) to reduce or eliminate shipping costs. Most websites will prompt you to do this anyway.
Check the math in your shopping cart before finalizing your order. Make sure you understand all the charges, and if a charge is not itemized, find out why.
Finally, factor in rebates, and perhaps compare prices with traditional "brick-and-mortar" optical stores and your eye doctor's office.
To learn more about comparing prices and getting the best value — including information on vision insurance plans, rebates and private label brands — read "Where's the Best Place to Buy Contact Lenses?"
Page updated September 2017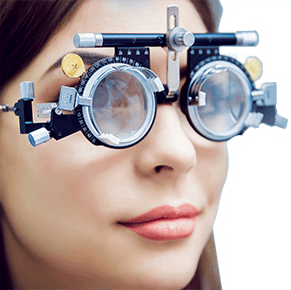 Schedule an exam.