Eye Care
Eyeglasses and contact lenses discounts
A new year brings new opportunities to save on eye exams, eyeglasses, sunglasses and contact lenses.
If you have vision insurance through work or an individual plan, you likely can get an eye exam for free or little cost. EyeMed vision insurance, for example, covers one eye exam per year.
Getting an eye exam is the first step. If you need glasses, contacts or sunglasses, you'll find coupon codes on this page to help you save on your eyewear.
Oh, and don't forget to use your vision insurance benefits to cut the costs of eyeglasses, sunglasses and contact lenses. If you have a Flexible Spending Account (FSA) or Health Savings Account, consider using those funds to upgrade your lenses (e.g., add an anti-reflective coating) or get a more fashionable or stylish frame.
Get your special offers and coupon promo codes for eyewear below:
---
Coastal
Get 15% off contact lenses and free shipping  on orders $99+ with code CLEARLY15. You'll also find discounts on eyeglasses, sunglasses and lens upgrades on the same page.
---
EyeBuyDirect
Get up to 50% off on 1,000+ styles  of eyeglasses. And with Speed Shipping, you now can get your new glasses in 3 business days (in the United States).
---
Essilor of America
Essilor Next Gen Offer : When you buy the latest generation of Transitions with select Essilor lenses, you can choose a second pair of clear lenses for free (through March 31, 2020).
---
FramesDirect.com
Get 40% to 50% off eyewear  from 80+ top brands (limited time only), or get 50% off prescription lenses and add-ons with code NEW50 (through January 8, 2020).
---
LensCrafters
Get 40% off lenses with a frames purchase  (until Feb. 23, 2020), plus 40% off additional pairs with a complete pair purchase (until April 5, 2020).  You'll also find special offers on kids' eyewear, non-prescription sunglasses and more on the same page.
---
Readers.com
Take 15% off with code SAVE15  plus get free shipping on U.S. orders over $30.
---
Paragon CRT
Free CRT screening coupon. Find out if you're eligible for non-surgical CRT, which provides great daytime vision without glasses or contacts.
---
MacuHealth
Get a 3-month supply of MacuHealth for just $75. These nutritional supplements help enhance vision and reduce your risk of developing age-related macular degeneration.
---
TheraTears
Save $2 on TheraTears Dry Eye Therapy products, a unique science-based therapy designed to be used together.
---
Cataract Surgery Information Kit
Receive a free information kit that discusses all aspects of cataract surgery.
---
Enhanced Vision
Free Low Vision Guide  and product catalog, including reading magnifiers, electronic magnifiers and more.
---
READY TO SAVE ON GLASSES, CONTACTS AND MORE? Find an optical store near you or online.
January 2020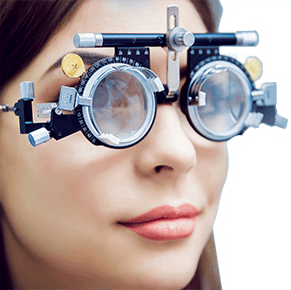 Schedule an exam.