Vision Insurance
Fun and creative ways to spend your FSA dollars
If your benefits year is coming to a close, it's time to spend those FSA dollars! 
The funds in your Flexible Spending Account don't roll over from year to year, with two exceptions. Your employer might offer a grace period of 10 weeks for you to use your money, or your employer might allow up to $500 to roll over into the new year. 
Either way, here's how you can get creative and spend those FSA dollars on fun (and some practical) expenses.
Rock some shades — Who says looking stylish has to be expensive? Spend your remaining FSA dollars on prescription sunglasses , and you'll be ready for next summer
Do some summer prepping — Sunglasses are just part of the equation for a great summer. Grab some sunscreen while you're at it, and some aloe just in case.
Take a load off, mom and dad — Even the most prepared parent can use a helping hand from time to time. Use your FSA to buy a baby monitor or a cold/hot therapeutic stuffed animal to snuggle your little one back to health.
Take a vacation — While your FSA won't pay for your airfare, it can pay for items that will make your trip better! Sleep easy on the plane with a travel pillow or grab some readers  to knock out that novel you've been dying to finish.
Work those muscles — Athletes rejoice! Your FSA can help you treat muscle aches with cold compression devices. If you have a Letter of Medical Necessity, your FSA funds can even help pay for the exercise equipment you need to get back in form.
Take a hike — If you're the outdoorsy type, insoles can make all the difference. You'll be happy to know that all sorts of shapes, styles and sizes can be bought with your Flexible Spending Account. Don't forget to bring along a first-aid kit — your FSA can help out there, too! Catch some Z's — Having trouble sleeping? If you have a prescription, your FSA can help you get a good night's rest by paying for sleep aids. Eye masks are also fair game for anyone with an FSA, so you can catch forty winks on the cheap.
Take care of your contacts — OK, so maybe this one isn't so much fun … but neither are dry contacts! You can snag some contact solution and cases with your FSA dollars, or even switch to dailies .
While the time to use your FSA dollars is limited, the sky's the limit on eligible purchases. And you can always use your FSA to help cover costs at your next eye exam. Don't lose your money, start spending today.
NEED AN EYE EXAM? Find an eye doctor near you and schedule an appointment.
Page updated September 2019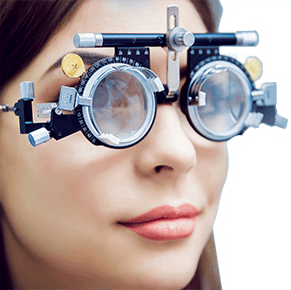 Schedule an exam.