Buying Sunglasses
How To Pick Sunglasses For Your Face Shape
The shape of your sunglasses — like the shape of your eyeglasses (if you wear them) — should complement the shape of your face. Generally, this is best achieved by choosing a shape that contrasts, not mimics, your face shape.
For example, the best sunglasses for round faces generally will be more angular or rectangular in shape. A sunglass frame with distinct angles and that is noticeably wider than its vertical dimension will make a round face appear thinner and give it additional vertical length.
By comparison, round sunglasses on a round face typically won't be as attractive because they mimic (and therefore reinforce or even exaggerate) the round facial contours.
For a rectangular or square face shape, the opposite is true: round or oval sunglasses usually will look better because they will soften (not exaggerate) the angular contours of the face.
Consult with an experienced optician to learn more about your face shape (there are seven types!) and which sunglasses will be the most complementary so you can look your best.
Page updated January 2018
Read Previous
Which sunglasses are best for skiing and snowboarding?
Read Next
Are There Benefits To Wearing Sunglasses At Night?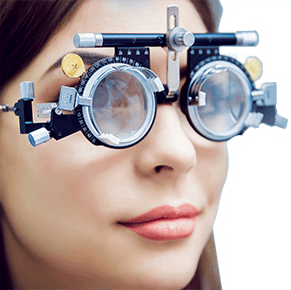 Schedule an exam.