What's Your Lasik Fear Factor?
The fear of the unknown.
Most people contemplating Lasik simply don't know what to expect, which further heightens their "fear factor." For some, their fears are strong enough to prevent them from seriously considering Lasik. The truth is, Lasik is a common and safe procedure. Simply understanding what Lasik is about and what to expect during the procedure is enough to take away most, if not all, of the fears.
This interactive guide will help you determine your "fear factor" about Lasik by addressing some of the most common concerns and separate fact from fiction so you can better understand the truth about Lasik and make an informed decision.
Based upon your score, your Lasik Fear Factor is
Key
0 = You're really on top of things! Now let's find a surgeon.
1-2 = Need a touch-up on a few important facts.
3-5 = You're in the dark on the latest developments and technologies.
6+ = Forget everything you think you know, and let's start at the beginning.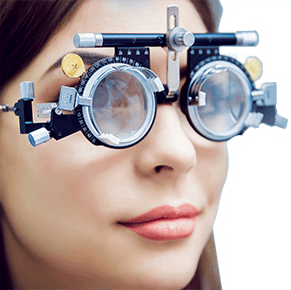 Schedule an exam.